Air Conditioning Installation Warwick & Southern Downs
If you need air conditioning installation (or air con unit supply and installation) in Warwick, Stanthorpe or Southern Downs Queensland, talk to us today.
We offer competitively priced air conditioner supply and installation with quality Mitsubishi air conditioners to cope with our Summer heat and Winter cold. Arctik License AU38640/L120891.
Reverse Cycle Air Conditioning
Wall air conditioners or ducted aircon solutions for your home or office.
Ducted Air Conditioning
Complete solutions to keep your entire home or workplace cool in Summer and Warm in Winter.
Aircon Repair
Aircon not cooling? We're here to help. We offer aircon maintenance and repair to keep your system in top shape and working when you need it.
Residential & Commercial Air Conditioning Supply, Installation and Repair Service – Ph: 0437 799 152
Air Conditioning Unit Supply & Installation Warwick & Southern Downs
Milnthorpe Electrical offers split system air conditioner installation, or supply and installation. We encourage you to get in touch before your buy your aircon to chat about our quality Mitsubishi Heavy Industries systems and competitive pricing.
If you have already bought your inverter aircon, we are more than happy to install for you. We offer ac installation services across any brand and any location across Warwick, Stanthorpe and Southern Downs. 
Some of the Services we offer:
Air Conditioning Unit Supply and Installation
Split System Air Conditioners
Wall Air Conditioners
Air Con Servicing
Small Room Air Conditioners
Split System Air Conditioners
Cool Only AC Units
Mini Split Air Conditiners
Bunnings Air Conditioner Installation

Harvey Normal Aircon Installation

Competitive Aircon Installation Price

Aircon Sales and Installation
Ducted Air Conditioning Supply and Installation Warwick
If you are heating or cooling many rooms or your whole house, a ducted air conditioning system is likely to be more cost effective than multiple split system air conditioners. Talk to Dave at Milnthorpe Electrical today about adding ducted air conditioning to your entire home, or part of your home. We offer ducted aircon sales and installation across the Southern Downs and Northern NSW.
Air Conditioning Service Warwick & Southern Downs
If your ducted or reverse cycle split system air conditioner isn't working as efficiently as it has in the past, or isn't cooling your home, you may need aircon servicing. Routine maintenance is suggested to keep your air conditioner in top working condition.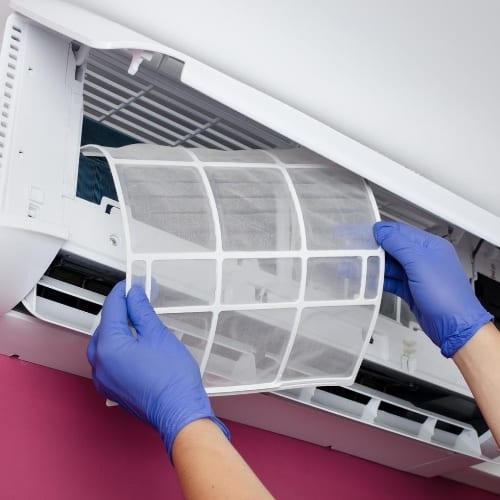 Emergency Air Conditioning Repair

AC Condenser Repair
Air Conditioning Repair

Aircon Maintenance
Air Con Servicing

AC Compressor Repair
Approved Supply and Installer of Mitsubishi Heavy Industries Inveter Aircon
Mitsubishi Heavy Industries air conditioning has once again been voted best brand in aircon by Choice magazine for 2021, and most satisfied customers in aircon for 2021 by Canstar Blue. That's why, at Milnthorpe Electrical, we choose to supply and install Mitsubishi Heavy Industries air conditioners.
Living in the Southern Downs, we know what cold and frosty Winter mornings feel like, as well as the scorching heat of Summer. Mitsubishi air conditioning systems are quality air con units that can handle the cold and the heat. The Avanti Plus split system aircon unit by Mitsubishi has a 7 star energy efficient rating, keeping your running costs to a minimum whilst also efficiently heating or cooling your home.
Mitsubishi air conditioning systems also offer cool only units. If you use your fireplace during Winter, why not consider a cool only air conditioner. Both the Avanti and Bronte models are available in either reverse cycle or cool only. This is also a great choice for single room air conditioners or bedroom air conditioners, particularly if you don't need to heat the room during Winter.
If you're after cheap aircon, it can often be the case of you get what you pay for. You may find a cheap inverter aircon unit online, but what are you sacrificing? Warranty and cost of running? As we deal direct with Mitsubishi Heavy Industries,  you'll find our air conditioning supply and installation are very competitively priced. Before you go looking for cheap aircon online, give me a call on 0437799152 and we'll chat about your room size and budget. 
Licensed by Australian Refrigeration Council for Air Conditioning Supply and Installation
Milnthorpe Electrical is licensed by Arctick (licence number L120891) to install and decommission air conditioning systems in Queensland. When you book Milnthorpe Electrical for your aircon and installation in Warwick, Stanthorpe or Southern Downs, you can trust that the job will be done in accordance with Australian standards, keeping you and your home safe.

Your air conditioning specialist servicing Warwick, Stanthorpe, Toowoomba and all areas of the Southern Downs and Northern NSW.
For all your residential airconditioning, small business, office or commercial air conditioner needs, don't hesitate to give Milnthorpe Electrical a call today.
dave@milnthorpeelectrical.com.au