Air Conditioner Sales & Installation
If you need air conditioning installation (or supply and installation) in Warwick, Stanthorpe, Toowoomba or Southern Downs Region, talk to us today. We offer competitively priced air conditioner supply and installation with quality heavy duty air conditioners to cope with our Summer heat and Winter cold.
Reverse Cycle Air Conditioning
Air Conditioning Repair Service
Residential & Commercial Air Conditioning Supply, Installation and Repair Service – Ph: 0437 799 152
Reverse Cycle Air Conditioning
Keep your home warm in Winter and cool in Summer with a reverse cycle air conditioner. At Milnthorpe Electrical we offer air conditioning supply and installation and air conditioning repair services. If you have purchased an air conditioner (for example a bunning air conditioner), we are happy to install this for you. Please contact our office for a personalised quote.
Air Conditioning Unit Supply and Installation
Split System Air Conditioners
Wall Air Conditioners
Air Con Servicing
Air Conditioning Repair

Inverter Air Conditioners

Mini Split Air Conditioners

Bedroom Air Conditioners
Daikin Air Conditioners
Mitsubishi Air Conditioners
Delonghi Air Conditioners
Fujitsu Air Conditioners and many more
Ducted Air Conditioning Supply and Installation
If you are heating or cooling many rooms or your whole house, a ducted air conditioning system is likely to be more cost effective than multiple split system air conditioners. Talk to Dave at Milnthorpe Electrical today about adding ducted air conditioning to your entire home, or part of your home. We offer air conditioner sales and installation for both our ducted systems and split system air conditioners. We offer the most efficient air conditioning solution for your home. 
Ducted Reverse Cycle Air Conditioning

Best Ducted Aircon Prices in Warwick QLD
Daikin Ducted Air Conditioning

Panasonic Ducted Air Conditioning
Fujitsu Ducted Air Conditioning

Samsung Ducted Air Conditioning
Air Conditioning Repair Service & Aircon Maintenance
If your ducted or reverse cycle split system air conditioner isn't working as efficiently as it has in the past, or isn't cooling your home, you may need aircon servicing. Routine maintenance is suggested to keep your air conditioner in top working condition.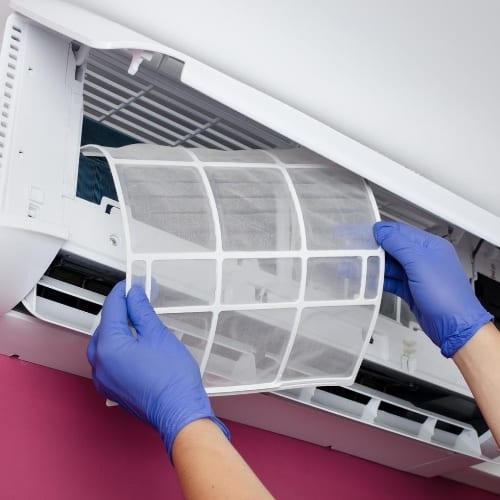 Emergency Air Conditioning Repair

AC Condenser Repair
Air Conditioning Repair

Aircon Maintenance
Air Con Servicing

AC Compressor Repair